Abercombie & Fitch: 50% Off All Reg. Jeans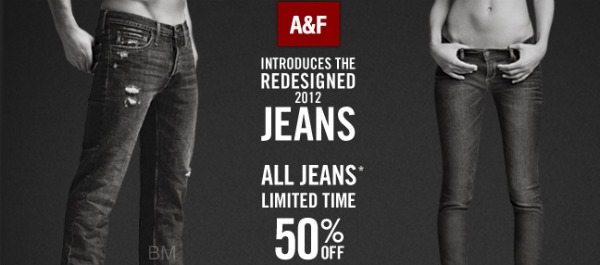 I know some people are big fans of Abercombie & Fitch. Right now both in stores and online they are offering 50% off all regular priced (not redlines) jeans for both men and women.
I was checking out the Abercombie Boot cut for women in a dark wash, and found a pair for $88, now only $44.
Oddly enough men's styles are not that different than the women's: it is all about the skinny. Like this men's A&F skinny jean for $44 (was $88) in a dark wash.
I remember the days of baggy jeans that showed way too much underwear to bystanders! Which style do you prefer?
Expires: 30th, August 2011