60% off Aerie Clearance Swimwear from $9.90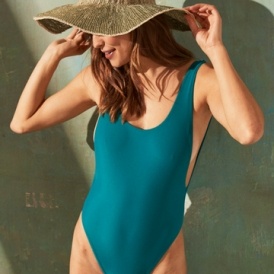 Planning to escape the cold soon? Chances are, you'll probably want a new bathing suit for that week at the beach – and you might as well treat yourself to two, since Aerie swimwear is 60% off!
This clearance sale means you can find bathing suit separates from $9.90 each and one-piece suits from $22.30!
Personally, I can't wait to hit the pool, and I definitely plan to do it in this Lightly Lined Bikini Top!
Don't pass these up:
Sizes are selling out pretty quickly, so don't wait to get your orders in!
All prices are listed in CAD, but you'll need to spend at least $50 USD (so about $62.13 CAD) for free standard shipping to Canada.