42% Off MEC Bon Vivant Jacket was $170 now $98 & Free Shipping @ MEC.com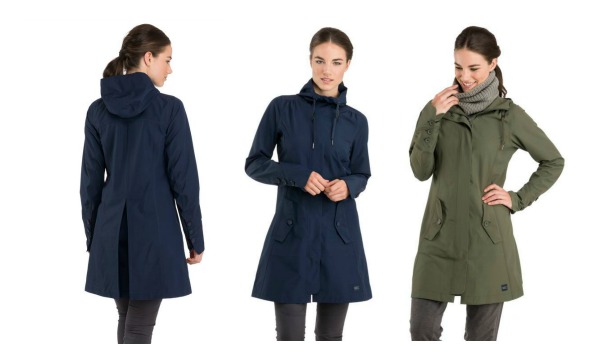 Mountain Equipment Coop never fails to impress me with their outerwear. They always combine functionality with style, and this coat is no different. The MEC Bon Vivant Jacket, displayed above, was $170 and is now reduced to $98 for a 42% off discount. Shipping is free for this item since it's over $50.
The Bon Vivant Jacket has a lot of specs, just like most MEC products. It is waterproof yet breathable, and is made with 2.5 layers of fabrics. The face fabric is 75-denier recycled polyester. MEC suggests that this jacket be worn for casual wear and traveling. If your hands get cold while wearing this jacket, the deep pockets also double as hand warmers.
I love that MEC suggests this for travel. It is exactly the kind of layering jacket I would use to run between flights, even during the winter. The jacket is not lined so if you do want to wear this in colder weather, you could always layer it with a fleece. This is a great option for those of you who live in parts of Canada that experience milder winter weather, or for anyone who is looking to prepare for the spring weather! I'm always on the lookout for pieces I need to add to my wardrobe, no matter what time of the year it is.
As for myself, I don't always need a winter jacket during the winter. Sometimes while running errands on a sunny day I need to wear layers in case I get too hot or too cold. As a mom, I'm also always looking for clothing that looks put together without sacrificing comfort and practicality. I also like that this jacket hits mid-tight, it's a much more flattering cut than jackets that hit below the hip.
If this jacket doesn't seem warm enough for you, MEC also has a lot of winter coats on sale at great prices:
All of the coats listed above are at least 40% off. MEC has a great selection to choose from: coats for every sport and for every activity. Every jacket's web page features lots of reviews and an "ask and answer" section that allows shoppers to ask questions directly on the website, without having to wait for an e-mail response. It is a great feature on the MEC website. It is especially useful when buying a winter coat since it is an investment in your everyday warmth and comfort.
As I previously mentioned, shipping is free on this jacket.
Happy Shopping!