40% Off Spring/Summer Styles & Footwear at Urban Planet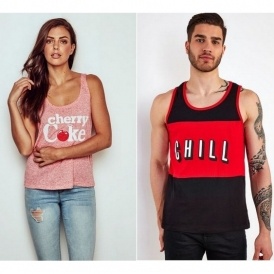 Urban Planet is a retailer that offers some of the most trendy clothes available and what could be better than purchasing such great styles at a brand new '40% Off Spring/Summer Styles & Footwear' sale?
Sometimes it can be difficult to know what's on sale and what isn't - here are the main details that you will want to know about this great promotion! (Taken from the Urban Planet website:) "Promotion excludes new Fall arrivals, items found in the "Must Haves" section and the SALE section (50% - 70% off)." You can read additional details about this 40% off promo here.
So basically, here's the gist of it. If an item qualifies for the 40% discount, it will show up in your cart with the 40% discount applied. As an example, I have included below a photo of my current cart which has 2 items in it, one that is on sale which shows the discount, and another item that is not on sale. I would simply shop for items I know I want, place them in the cart and see if they qualify for the discount. If not, you can always easily remove them.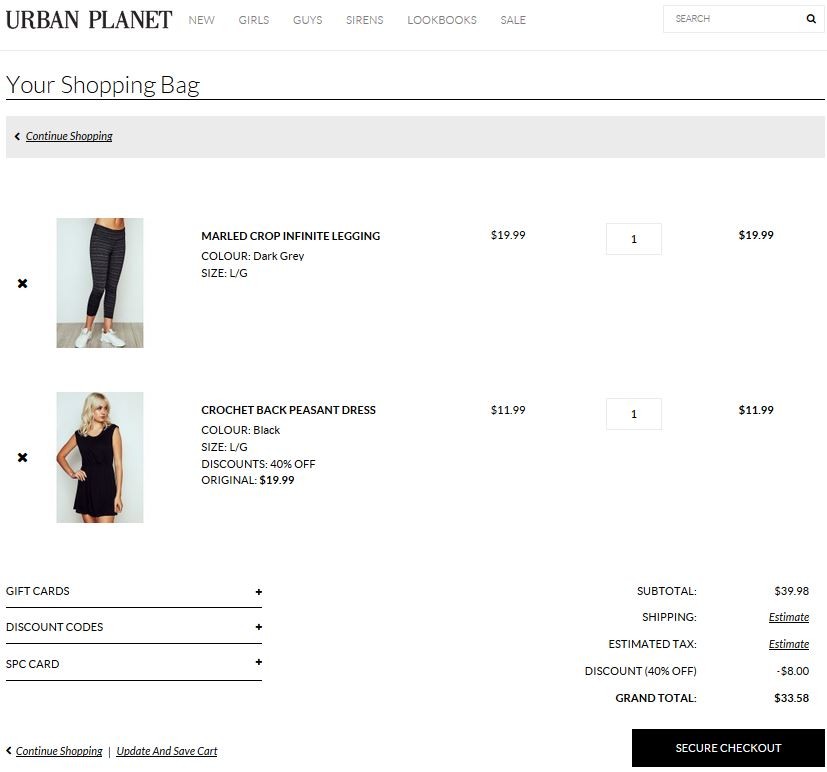 It looks to me as though these Graphic Tanks fall into the 40% off sale! There is a graphic tank for literally everyone you know!
This 'Chill' Tank for men is Netflix themed, and is on sale for only $5.99, down from $9.99. (Keep in mind if you purchase this one, it is a largely known euphemism for, ahem, hooking up.)
Here's a cute Cherry Coke Tank Top for women, and it's on sale for only $8.99 down from $14.99.
Know some Country Fans? Pretty sure this would be a good theme for them. The tank is priced at only $7.79 after the 40% discount.
Need a cool shirt for Canada Day? This I AM Canadian Tank will look great, check out the back of it, it's amazing! The regular price on it is $14.99, so it is on sale for $9.00.
Don't forget to look at the Footwear too, to seek out the 40% off sale items!

Shipping is offered at an extremely reasonable flat rate shipping of only $5 if your order is under $50. I love when on-line retailers such as Urban Planet recognize that shipping costs can be a huge part of our purchasing decisions. This minimal $5 charge for orders under $50 will easily be recouped from the 40% savings! If you order over $50? Well then, your order will be shipped for free!
(Deal expiry: June 20, 11:59PM EST.)