30-60% off the Lighten Up Sale @ Aritzia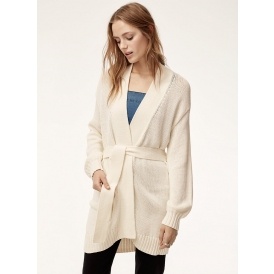 Psst... you won't find this sale in stores. Now through Monday you can get 30-60% off when shopping online at Aritzia!
This Wilfred Free Tiacoh Cardigan looks perfect for keeping warm on cool spring evenings. And if you order it online by 11:59 PM PST April 16, the price is $99 instead of the regular $165.
Take a look at these:
Shipping is free from Aritzia on orders of $150 or more.