$50 ESSO Gift Cards for $37 @ Groupon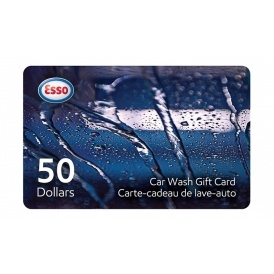 Have you had a good look at your car lately? Yeah, Canadian winters really do a number on them, don't they? Time to spray them down and get them shiny again for spring! Here's a steal of a deal from Groupon—buy one $50 ESSO car wash gift card for $37, or buy two for $72. That's like free money, people!
I'm getting my card today for sure and can't wait to take my mom-wheels for a spin through the wash. Tip: Take your kids along on car wash runs, if you talk it up enough they'll start to think of it as a fun family adventure. ESSO has over 1800 stations across Canada. Choose a nice sunny day, pick a station and make a family drive out of it!
As always, be sure to read the fine print on the Groupon offer, in particular you should note that these cards can not be used for gas. They are also not stackable and final sale, but they are good until December 31, 2020!
Expiry on this offer is unknown, but it does say limited time remaining, so act quickly.