The Gap Canada: 50% Off 1969 Curvy Jeans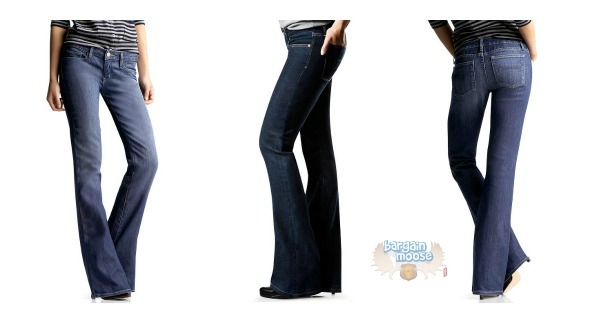 The Gap Canada has a rare sale on their 1969 Curvy Jeans in both dark wash and regular wash. The dark wash usually costs $79.50 and is on sale for $54.99. The regular wash usually costs $69.50 and is on sale for $49.99. However, when you combine the sale prices with the 30% off coupon they only cost $38.49 and $34.99 respectively.
You must use the coupon code GAPCWRAP for that extra 30% off. Now this coupon expires TONIGHT so you will want to take advantage of this combo deal fast!
The only jeans in the world that fit me are The Gap's curvy jeans. Usually I end up getting maybe 25 - 30% off... but rarely can i get 50% off. It just doesn't happen. So this deal is really sweet for curvy gals like me! Stick a little something under the tree for yourself this year and feel glorious in curvy jeans.
I'm not sure when the jeans will no longer be on sale, but make sure to get this deal before midnight tonight to use the coupon too.
The Gap offers free shipping on orders of $50 or more. Just get two pairs of jeans and you will save yourself $8.
Expiry: Unknown (coupon expires December 9th)