TeamBuy Canada: $15 for matching knit animal hat and mittens (plus shipping)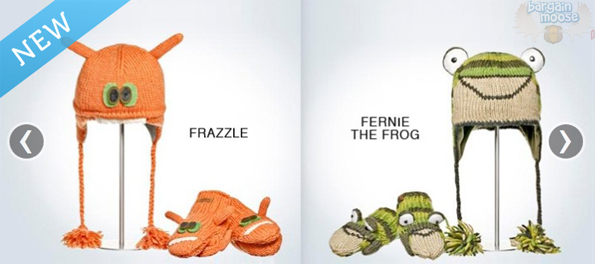 TeamBuy Canada has a deal on right now for a matching animal knit hat and mittens for only $15. There are 14 styles to choose from and these make a great stocking stuffer. Tax is included and shipping is $6, payable at checkout.
Choose from 14 adorable styles. These hats usually retail for at least $25 and even up to $50, so it is a great deal.
I know my oldest would love Babu the Black Bear, since he seems the most manly. My middle son would love Ozzie the Owl and my youngest is in love with monkeys so definitely Cute Striped Sock Monkey. I even think my husband would like Fernie the Frog (it reminds me of him).
You can buy a maximum of five for yourself and five for gifts.
(Expiry unknown)