Sears Pre Black Friday: 40% Off Step 2 Choo Choo Wagon Just $90 + Free Shipping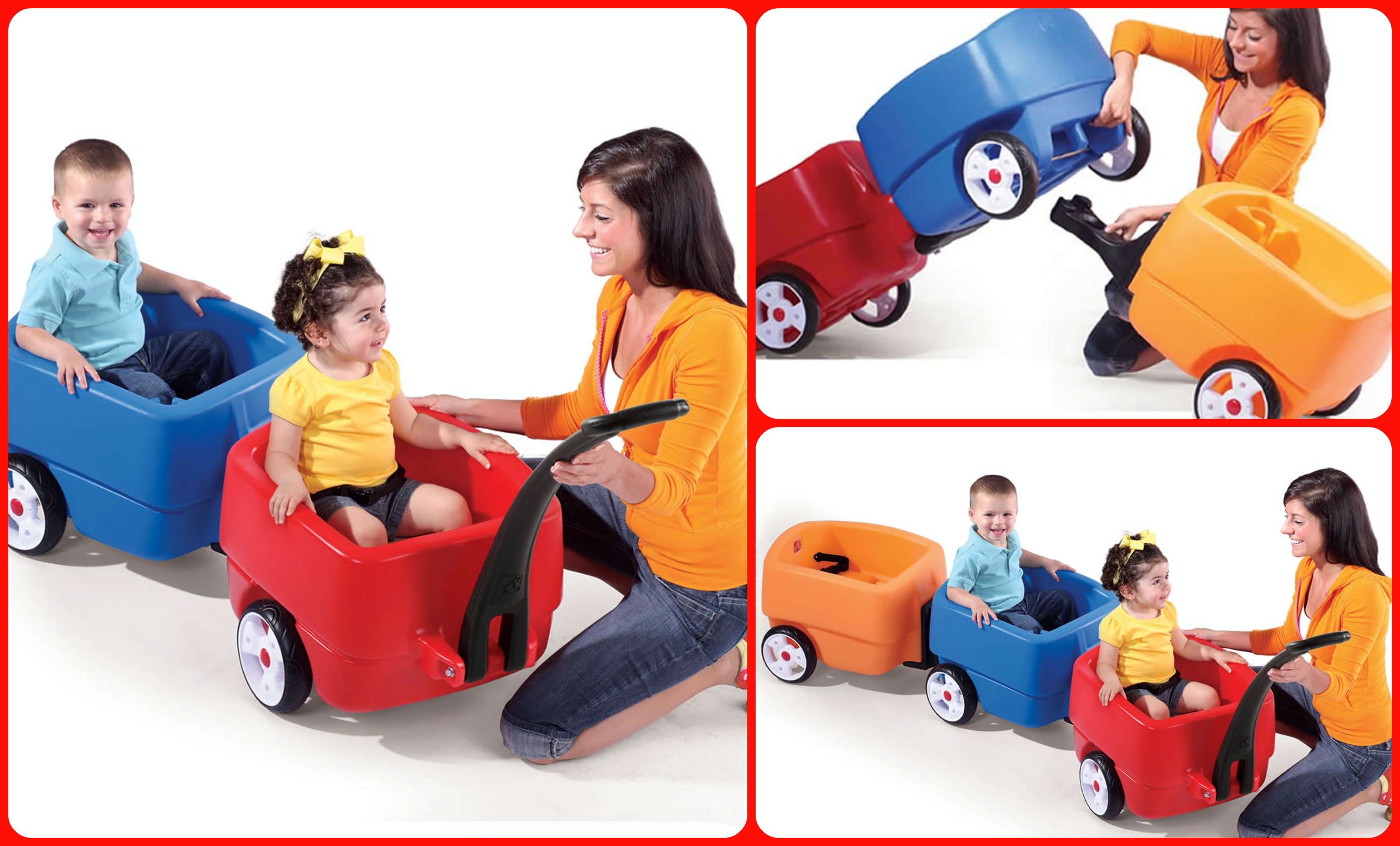 *Price drop!! This awesome wagon is now just $90!*
Have you been wanting to purchase a Step 2 Choo Choo Wagon for the kids? This adorable wagon sure is hard to find in Canada, but Sears.ca has it! Not only do they have it in stock, but it is also on sale for 40% off. You can snag it for just $89.99 including shipping right now. Can you say "fabulous Christmas gift"?!
I am not sure why, but I can't seem to find this awesome little Step 2 Choo Choo Wagon elsewhere in Canada. It is available at Amazon.ca for $340, but I am sure that price tag is a little inflated. Either way, $89.99 is 40% off the Sears.ca regular price and I don't mind spending that amount on an awesome wagon like this.
This particular Step 2 Choo Choo Trailer comes complete with two unique car wagons with seat belts. They are designed for use on hard and grass surfaces, so nothing too out of this world. The weight limit is 50 pounds per car, but of course make sure you can comfortably pull that much weight so you don't put your back out. This is a great way to bring your kids to the park, the Santa Claus parade or the zoo even. This is by far the best wagon for families with multiple children, day cares etc in my opinion.
There is even a Step 2 Choo Choo Trailer to extend this wagon for a third kiddo if you are interested. It is also on sale for $48.99 which is 30% off the regular price. I actually have a day care right across the street from my home and I see them take their Step 2 Choo Choo Wagon out every day with all the kids. I was sure that they pull about 5 in a row, so you can always add additional trailers as well. Actually it does say that up to 3 additional Choo Choo Trailers can be accommodated - woo hoo!
Sears.ca also offers free standard shipping on purchases over $49, so you won't have to worry about any extra fees in that department. If for some reason it does want to charge you for shipping because of your location, you can choose to pick it up at your local Sears Canada store for free as well.
(Expiry: Unknown)