Michaels Canada: 50% Off All Christmas Trees, 6 Feet & Taller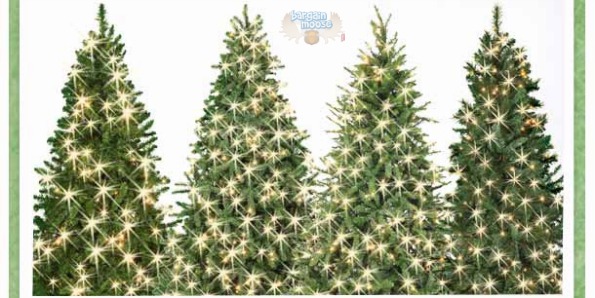 Michaels Canada is selling their Christmas trees that are 6 feet or over for 50% off. Availability and price may vary at stores and sale is valid until November 9th 2012.
There are a few trees included in the sale and I love the idea that they are pre-lit. The 6 ft pre-lit Northern Pine was regularly priced at $179.99 and is now $89.99. This features 664 tips with 300 clear lights.
The 7 ft pre-lit Willow Pine was $279.99 and is now $139.99. This features 792 tips with 400 clear lights. Imagine a 7 ft tree: that would be awesome.
The 7 ½ ft pre-lit Hartford Pine was $349.99 and is now $174.99 with 1,962 tips and 550 clear lights. That is a ton of lights with lots of space for decorations.
These trees are on sale for great prices and I would take advantage of this. Having the pre-lit option is a wonderful time-saver as it takes a lot of time and effort to find the lights, untangle the lights, test them and then assemble them on the tree.
Shipping: Depends on order and destination.
(Expiry: 9th November 2012)