Guardians of the Galaxy: Up to 75% of select Memorabilia @ HMV Canada!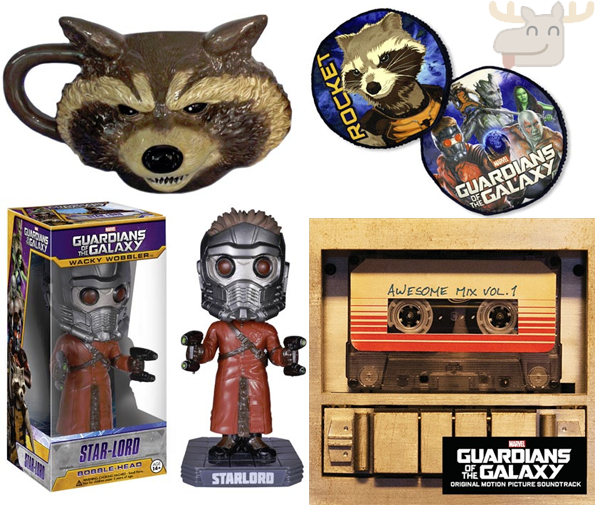 Both online and in-store at HMV Canada, you can currently get some highly discounted prices on select Guardians of the Galaxy merchandise. You can avail of savings of up to 75% on some of these items!
Now, not ALL items on the above link are discounted as I have simply linked to a search page for the Guardians of the Galaxy brand. But you can clearly see those which have a strike-through on the original prices and are on offer. Here's a quick list of what deals are available:
Some of these items are fab!! I love the Rocket mug. And the soundtrack is absolutely excellent in this movie; featuring songs such as Hooked on a Feeling, Spirit in the Sky, Ain't No Mountain High Enough and more.
Shipping / Collection
If you are ordering online, shipping is pretty annoying. When I was doing a test order for just the mug, the shipping fee was a flat-rate of $7. So, this just does not make sense to order on its own. It only makes sense to pay for shipping if you're ordering a bunch of stuff.
Some items are only available in-store too, there's no stock left of a few things online.
So each item listed above also has the option to collect at your local store – there's a stock checker online and you can see if your closest location has some stock available. Just to use the raccoon mug as an example again, I put in an Ontario postal code and there was quite a lot of stock in some locations, such as 58 available in Ottawa, 40 in Gatineau. Have a browse and explore if you want to do it that way to save on shipping.
Some of these would make cool Christmas gifts for any Guardians of the Galaxy fans.
(Expires: unknown)