G21 Velvet Ballet Flats Just $3 @ Walmart.ca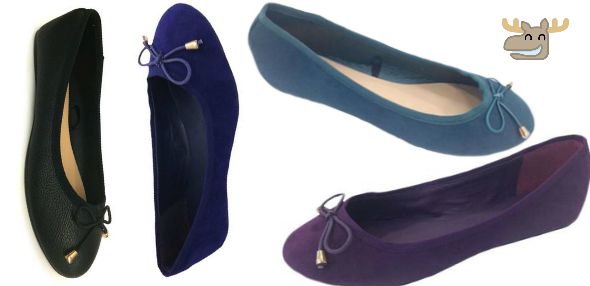 Shoes can be so expensive, and sometimes we only need them for a few occasions. Right now Walmart Canada has their G21 Velvet Ballet Flats on clearance sale for just $3, which you shouldn't even have to think twice about spending. These shoes were last marked as $10, so that is even 70% off the last lowest price. There are a few different shipping options as well.
Everyone needs a pair of black flats in their closet. Why not snag these G21 Velvet Ballet Flats while they are such an incredible price? For just $3 you can have yourself a brand new pair of black flats to wear with any outfit. For $3 I may just buy 2 pairs for myself, or perhaps buy a pair as a Christmas gift for someone I know would love them. There are a few other colours available as well, but it will be harder to find your size.
If you shop fast then you can still get your size in these G21 Velvet Ballet Flats. At the time there are only two sizes sold out, which is pretty impeccable considering how low the price is. You can still get sizes 5, 6.5, 7, 9 and 10. I happily fall into size 7, so I have added that size to my cart. Maybe you are being something for Halloween that would require ballet flats as part of your costume. Whatever the reason, I don't think you should pass up these adorable little shoes that would cost you the same amount as a cappuccino.
These particular flats even have excellent reviews on the Walmart.ca website. By the looks of it, for just $3 you really can't go wrong. There are even a few other colours available at such a low price, but the size selection is a little more sparse. Here are the other G21 Velvet Ballet Flats available for just three bucks:
Now when it comes to shipping, you have a few options available. First of all, to get free shipping right to your door you are going to need to spend $50 at Walmart.ca. If you just want a couple pairs of these shoes, then you can opt for in-store pick up with the Grab & Go lockers if your local Walmart has that option. Your other choice would be to have these shoes sent to your local Canada Post office for totally free.
(Expiry: Unknown)