Felt Christmas Tree Fun with Book! $15.81 @ Amazon.ca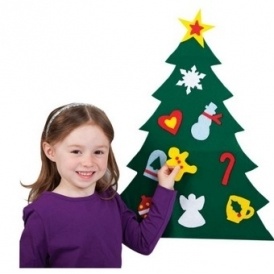 Trees can be big and bulky but not this tree! It's a felt design stocking with a storybook to go with it. This Reader's Digest kids book is titled, 'A Christmas Tree For Me' and kids will enjoy reading about the traditions of Christmas in many Canadian homes, such as building a snowman, drinking hot chocolate, baking cookies and of course - decorating a tree!
Kids love decorating felt trees and they can do it over and over again. The price is $15.81 and includes the book.
Shipping is free on orders over $35 @ Amazon.ca otherwise will start from around $5.