50% Off Play Doh Cupcake Celebration Playset just $14 @ Toys R Us Canada (EXPIRED)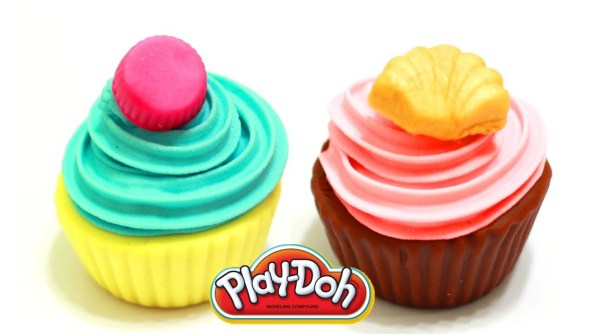 If you shop at Toys R Us Canada, you can get the Play-Doh Cupcake Celebration Playset for half the cost while quantities last. Surely quantities won't last long at this price. This Play-Doh set was $27.99 but now it is just $13.97. Spend $49 to get free shipping. Wouldn't this make an excellent Christmas gift?
When we asked what you guys were shopping for this Christmas, so many Moosers responded with Play-Doh. I am happy to say that Toys R Us Canada has a fab offer on a Play-Doh set that your kids will love, and you will love the price. This Play-Doh Cupcake Celebration Set was originally $27.99 but now it can be all yours for just $13.97. This would be a set that even I would want to play with.
You are limited to two purchases of this Play Doh set per person. This is the lowest price around for this product for sure. Here is a look at what other Canadian retailers are selling this same Play-Doh set for:
$23 @ Walmart.ca
$30 @ LondonDrugs.com
$47 @ Amazon.ca
The Play-Doh Cupcake Celebration Playset is best suited for children ages 3 and up. I know exactly why! Until my son was about two and a half, all he wanted to do was eat the Play Doh. This would certainly be the case with Play Doh cupcakes. This set is just plain adorable though, so if you have kids over the age of 3 I certainly suggest you snag this offer. Your kids can shape some colourful pretend cupcakes and then give them a fun ride on the cupcake ferris wheel. Turn the wheel to put toppings on the creations with the Play Doh easy squeeze frosting and more. The circus tent can even be used as a cookie mold. This sounds like a lot of fun for little girls especially. Play-Doh is a great way to keep kids entertained indoors on rain days and days where it is just too cold to head outdoors.
Here is one happy customer review from ToysRUs.ca:
This product has brought many smiles to my great grandchildren and their neighbor friends. They have spent countless hours making and serving beautiful cupcakes to any who will gather to enjoy. They have set up a store to sell them. Great product. I love that Play-doh does not dry out!
ToysRUs.ca is offering free shipping on all orders over $49, and I am sure if you browse through their sale section you can find something else you need for the kids that would put you up to that total. Christmas is just around the corner, and by shopping online you don't run the risk of the kids seeing what you purchased. Can you believe a month from now will be Christmas day?
(Expiry: Unknown)