Starbucks Canada End Of Year Sale: Up To 40% Off Coffee, Mugs, Tumblers, Etc. (Boxing Day Sale)
22 December 2014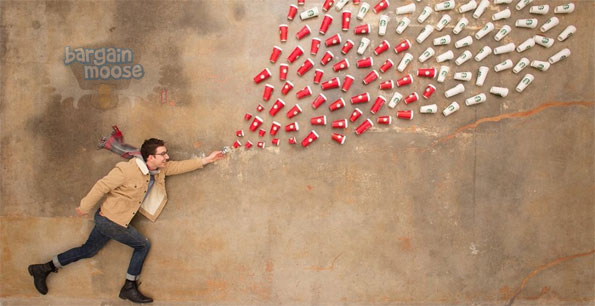 The year is coming to an end, which means that the time has finally come for Starbucks' annual End of the Year Sale, which is also their Boxing Day sale! You can save up to 40% off plenty of coffee, drinkware, tumblers, coffee machines and more. Plus, if it's your first time shopping at their site, then you can use the Starbucks promo code: STNPWEKD to receive an additional 10% discount on your order (just keep in mind that it excludes Verismo merchandise).
Know a Starbucks addict or are you one yourself? Then get them the red holiday cup ornament to put on their Christmas tree as it's guaranteed to make people smile. Originally priced at $5.45, it's now on sale for $3.95 and even has the following 5/5 stars review:
Bold bright color, wonderful craftsmanship, perfect for the Starbucks lover, and an additional item to add to a Starbucks Gift Card!
As the reviewer points out, you could use this ornament as a filler item to reach the free shipping minimum threshold, which is of $75.
Although the code I mentioned won't work on it, the Verismo 600 brewer is currently on sale for just $119 instead of its regular price of $149. Available in either silver or graphite, it features a very similar concept to the Keurig in that you need to use specifically designed Verismo pods to brew your coffee but the only difference is that with these, you can make either coffee, espresso, lattes or cappuccinos. Although it doesn't have a milk frother, you can instead buy powdered milk to make your drinks directly using the Verismo. Out of 10 reviews, it has generated a 90% satisfaction rate. In fact, here's what one happy reviewer had to say about it:
My wife is a basic coffee drinker- no fancy syrups necessary, so she is quite pleased with the gift(I don't drink coffee-gasp!). The serving size is small, but it keeps her from drinking too much Verona. It was disappointing that no pods came with the purchase.
There are plenty more items on sale as well like Starbucks' popular Christmas blend roast. You can get 1lb of ground beans for just $12.95 instead of $18.95. Plus, you will also receive a free Christmas blend tasting cup with purchase of the one pound. But hurry because the Christmas blend will undoubtedly disappear from their inventory as soon as the holidays are over.
(Expiry: 5th January 2015)