EvyMama Canada Boxing Week Sale: 50% Off + Extra 30% Off Promo Code
27 December 2014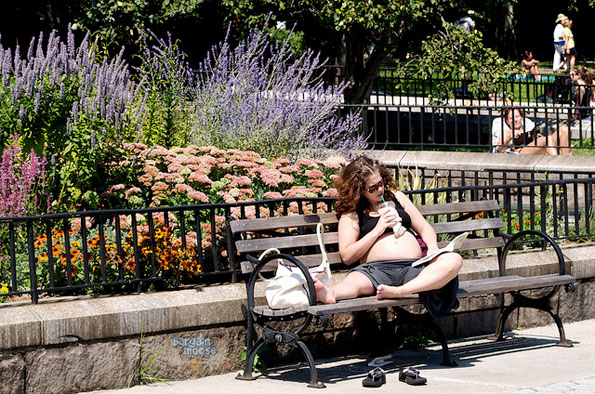 Show off that bump with some new clothes! EvyMama's Boxing Week Sale is on and until the end of the year, you can save 50% off select maternity and nursing dresses, tops, pants, shorts and much more. All of the displayed prices on their site already include this discount. Plus, you can use the code below to save an extra 30% off your entire order!
Click her to shop @ EvyMama.ca now
Coupon Code: Boxing30
Discount: extra 30% off
Expiry: 31st December 2014
Keep in mind that the EvyMama coupon code above only applies to merchandise from their fall or winter collections, which given our current freezing temperatures is perfect anyways!
With New Year's Eve quickly approaching, now is  great time to shop for something to wear. Although only the XL size is left, the June & Dane Grecian cocktail dress in black is absolutely stunning and the best part about it is that it's both a maternity and a nursing dress. Alternatively, the white version of this dress is available in either an XS or S size. Both colour variations of this dress are on sale for $80 (reg. $160) and further comes down to just $56 with the code.
On the last two pages of the sale, you will also find a couple of bras on sale. These won't qualify for the coupon code but I thought I would mention them anyways because even without the code, it's a good deal to be had. In the last trimester of my pregnancy, I went shopping for nursing bras and was absolutely floored to discover some of the prices of these. There is something to be said about investing into a good bra but at the same time, I would much rather get a couple of bras as opposed to just one for the same price. With that being said, I found the Nummies "everyday" cotton nursing bra on sale for $24.50 (reg. $49). Available in an A-B cup size and in a 36 band, it's wire-free and is made from a breathable cotton.
Shipping is free on orders over $300, otherwise a $15 shipping fee will apply. That's a high minimum threshold to achieve for shipping but given the savings to be had when you shop the Boxing Week sale in combination with the coupon code, all of your savings are bound to cover the fee. If you live next to their Danforth Avenue or Jane street stores in Toronto, then you could also pick up your order at no extra charge.
(Image Credit: Ed Yourdon)