Boxing Week Sale: Up to 50% Off @ Altitude-Sports.com
5 January 2016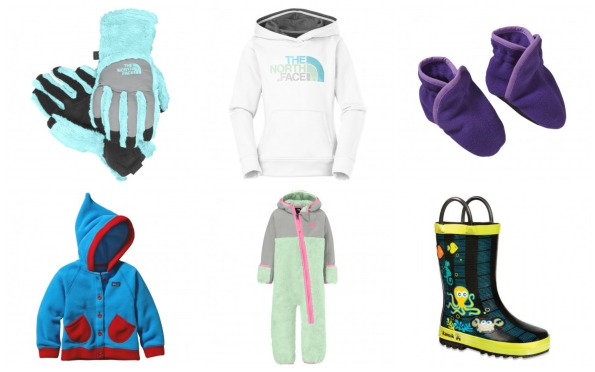 Many Boxing Week sales are still on, much to our delight! Altitude Sports Canada has many brand names on sale, with the best deals at 50% off. Most of the apparel on sale is winter wear, but the sale also includes items for spring, such as rain boots, rain jackets, windbreakers and much more. A lot of moms like to shop for their kids in advance, in order to take advantage of the seasonal sales, and this is the opportunity to do so.

The best deals to be found on this site are the ones at 50% off. Thankfully, there are lots of items to choose from that are half price. The funnest and most adorable outerwear has to be in the children's section. What can I say, the bright colors and the cool patterns caught my attention! All of my favorite picks are available in wide arrays of colors, which will surely amuse your kids. Members will also receive an additional 5% off their order. If you are an avid shopper at Altitude Sports Canada, that membership fee is $24.99.
First off, The North Face has the best selection of items on sale. These Girl's Denali Thermal Etip Gloves are fleece gloves that look fluffy and soft to the touch. They were originally $34.99 and are now 50% off, at $17.50. Below are a couple of other North Face items on sale, each piece cuter than the next:
The second brand that stands out in this sale is Kamik, one of my favorite Canadian footwear brands. They have a great selection of rain boots, all at 50% off:
A few items from Patagonia are also on sale, and I have to recommend something particular to the moms out there. These Baby Synchilla Booties can keep your little one's feet snug at any time, they are less restrictive than socks and are easy to slip on and off for changing temperatures. Someone gave me a pair similar to these as a gift and I was quite surprised by how much use I got out of them. These were $34.99 and are now reduced to $17.50. Another great 50% off discont!
Sales like this one are why I love to shop ahead for my toddler. I know he will grow out his seasonal clothing with time, and buying in-season sportswear can be very expensive. Who wants to pay full-price for a snowsuit when you know it will be on sale in a month's time? Not me! My son loses his mittens so often that even if he has two pairs for the next year chances are he will need them.
As mentioned above, shipping is free on orders of $49. Otherwise, shipping fees are calculated in your cart.
Moosers, have you taken advantage of the winter sales for next year?
(Expiry: Unknown)