Lowe's Boxing Day 1-Day Blowout Starts December 26th
23 December 2014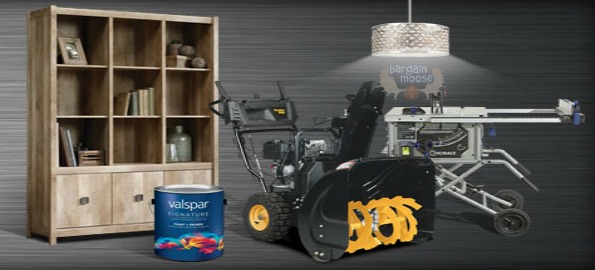 Lowe's is getting splashy with a one day Boxing Day sale full of great home appliances for both inside and outside. They have a separate 1-day flyer specifically for December 26th only so you know the deals are going to be good. Shipping varies depending on the item, but some items you can pick up in the store for free.
Right off the bat it grabs me just how many larger home appliances are on sale at Lowes. One great buy is the Master Forge 5 Burner Grill with Rotisserie now only $299, was $550. This will make any BBQ fanatic very happy. It comes with 5 burners plus a rotisserie burner and a secondary rack for cooking. Imagine all the great backyard BBQs you could have with this grill. Now imagine how much fun it would be to snap pictures of your BBQ in the middle of winter. A little snow never stops us from having some BBQ chicken and shrimp at out house.
Here is one appliance worth looking for early. Check out the Bosch Ascenta Built-In Dishwasher in stainless steel. This one has mixed reviews but at the $498 (was $1048) price point it is hard to resist. Most reviewers claim it is a quiet machine but some complain it does not get the dishes quite clean enough. I would buy a nicer detergent and buy it at this price.
Lowe's you had me at wine. Hidden towards the back of the flyer is this GE 23 Bottle Wine Chiller for only $179 was $299. They are saying right from the beginning their will only be 12 of these per store. For wine at my fingertips all the time I think it's worth it. These chillers of this size normally price in at about $300.
Lowe's is having a paint sale! My walls have been this warm beige colour for too long. Check out the Para Lifestyles Interior Paint now 50% off from $17.99. 3.24 and 3.7 liter containers are on sale, but you'll have to venture into the store for this deal to make sure you get the exact colour you want.
Also check out their holiday selection and stock up now for next year. You can save 75% on all indoor and outdoor holiday décor, Christmas trees and lights. My kid has been eyeing every inflatable Santa from here to the playground. I will see if I can surprise her with one for next year.
Check out the full flyer here.
(Expiry 26th December 2014)
[gallery link="file" ids="200955,200956,200957"]