Zinio.com: STAR Electronic Magazine Subscription 25% off!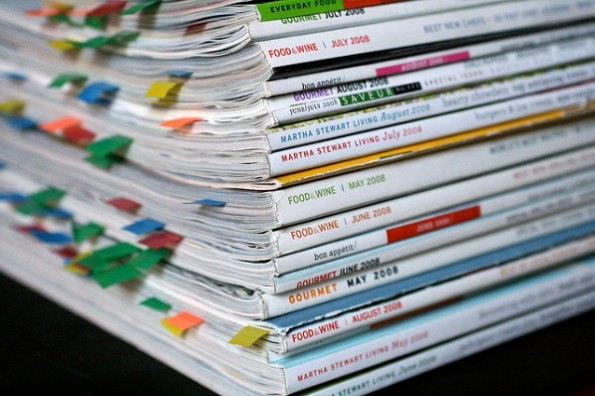 Is there anything better than curling up under a tree, watching the kids play, with a nice magazine?  How about if you don't even have to carry a magazine around, and can access it on your favourite electronic device?  Here's a deal to help you kick back and relax: Get STAR magazine at 25% off as part of Zinio.com's sale of over 150 titles at up to 50% off!
Is there anything better than a weekly dose of celebrity gossip?  It is the perfect diversion for me while the kids are running around the yard or the park.  I find magazines really nice because as much as I love a good book, they are hard to put down and pick up over and over.  Magazines offer such short articles that I can drop it in an instant to join the kids in the sandbox and pick it up no problem again afterwards.  I really enjoy the world of electronic magazines, meaning I don't actually have to remember to bring the magazine with me while I'm rushing out of the house.  Just download the free app on your Apple, Android, or WIN8 device and you're ready to read.  Another HUGE benefit for me is that there is no physical magazine to discard when I'm done reading.  I tend to be a bit of a magazine hoarder and that gets out of control pretty quickly.  Thank goodness to Zinio for saving me from myself.
STAR was my top pick from this sale because it comes weekly meaning I am less likely to run out of reading material, and covers all aspects of entertainment.  Zinio is currently offering 52 issues of STAR for $16.40 (reg. $21.87), which works out to only $0.32 per issue!  That is a totally unbeatable price.
Just for comparison's sake, to get a paper copy of this magazine delivered to you through onestopsubscriptions.com you're looking at $90.49 for the year.  Subscribing directly through Starmagazine.com will cost you $34.84.
Zinio offers continuous service so you will never miss an issue, and will be notified and billed automatically at the end of your subscription, although you can cancel the continuous service at any time.
Some other great titles available at up to 50% off from Zinio right now are OK! Magazine, O, The Oprah Magazine, and Cosmopolitan.
This deal is on until the end of the month.  Happy reading!
(Expiry: 31st August 2014)
(Photo credit: thebittenword.com)