Select Voluspa Luxury Candles 50% Off @ Chapter Indigo Canada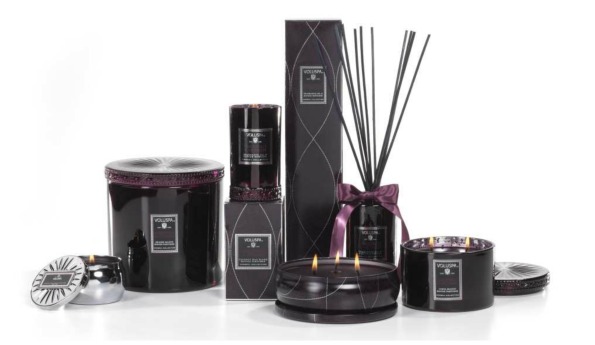 Candle lovers, this is a deal for you. My friend, who has a major weakness for luxury candles, introduced me to this amazing coconut wax candle collection. Voluspa candles are beautifully packaged and are by far the nicest smelling candles I've came across. Chapters now has a selection of Voluspa candles on sale at 50% off! Which means their signature 3-whick candles are now only $12.50, instead of their usual price of $25. If you're a fan over the ever popular Yankee Candles, make sure to check out the Voluspa candles, they may just become your favorite.
I haven't smelled any of the candles that are on sale, but I can tell you with certainty that I've never smelled a Voluspa candle that didn't I didn't love. Picking a new Voluspa candle is always such a difficult task because as soon as I think I've found my favorite smell, I smell another one that smells just as nice. Decisions, decisions.
Amongst the candles on sale, there are 3 collections that are half price : Clove Pomander, Chestnut & Vetiver and Ponderosa. All of items candle formats pictured above are available half price in these different smells; the smallest candle is just $11.50, and the biggest one, which has over 100 hours of burn time, is $39.50.
Shipping is free for these candles if your on order is over $25.
(Expiry : While supplies last!)