Entertainment Canada: Last Call 2 Books for $10 & Free Shipping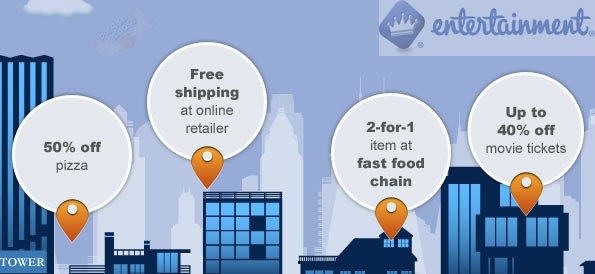 It looks like this will be the last time to take advantage of getting your 2012 Entertainment coupon book.  They have them on sale 2 for $10 plus free shipping.  This is the lowest offer they have had the entire year and they have assured us this is the last offer.
Most coupons are still good until November 2012 so there is still a lot of time to take advantage of them. You will find grocery, hotel, travel, dining, entertainment and more coupons to save you money.  These books are selling out quick now and some cities have already sold out.  They still have books for some of the big cities such as Toronto available but they are going fast!
If you are planning on traveling this summer they have hotel, rent a car and dining coupons that will help with the everyday travel costs. Use just one or two coupons and the book will pay for itself.
(Expiry: Limited time offer)