Entertainment Book $17 & Free Shipping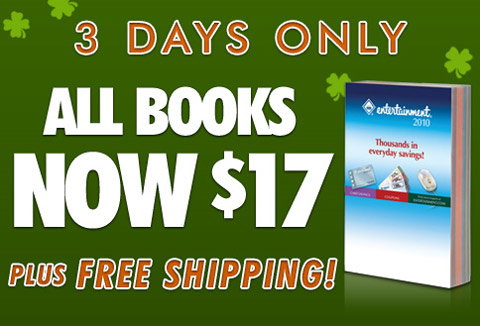 For 3 days only, the Entertainment Book Canada is only $17us, with free shipping too!! If you live in one of the major cities, or are planning a vacation, it's worth picking up an Entertainment Book for that area, chocked full of coupons for discounts at restaurants and attractions.
The current 2010 edition of the coupon book has offers valid until November 2010, so you've got all spring and summer to make use of the discounts.
A few friends have bought this book in the Winnipeg area, and have used it a lot!