Chapters Indigo Canada Cyber Monday Deal: Kobo Arc 7 Was $130 | Now $80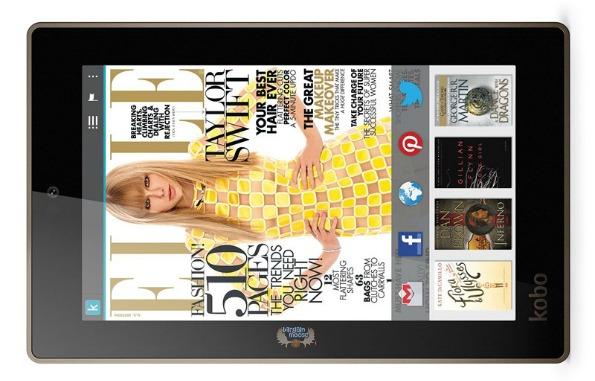 If you are looking for an inexpensive tablet from a well-know brand, Chapters Indigo has a killer Cyber Monday deal on the Kobo Arc 7. Get it for only $79.99, with a regular price of $129.99.
My two older kids have this tablet, which I bought last year on sale for $20 more. This is a great find and this tablet is great for the young or the old. My husband often uses the kid's tablets for gaming, surfing the internet and even checking his work stuff. Sometimes the kids have to fight to get it back from him.
I love having tablets for them as we often do long road trips and these are life-savers. The kids can play their downloaded games, listen to music and watch movies. I want to get them some e-books on there now that their reading skills have improved over the year.
I am not the person who takes electronics to restaurants, because I feel like we should be enjoying each other's company, but it is also great to use while waiting a long time for appointments. We are getting my youngest son one as well.
While the reviews and ratings on Chapters Indigo's site seem poor, in my honest opinion, we have had no issues with our Kobo Arc.
The issues that reviewers talk about are problems with the USB port. If you think that could be a problem for you, read what the reviewers have to say. Also, the description is confusing and I, myself was confused at first. This is only an 8GB tablet (which was completely enough for our purposes), but there is an expandable storage space of up to 32GB.
The Kobo Arc will also ship to you for free, as you've reached the minimum for free shipping.
(Expiry: 1st December 2014)