Chapters Indigo Canada: 50% Off Holiday Cards & Free Shipping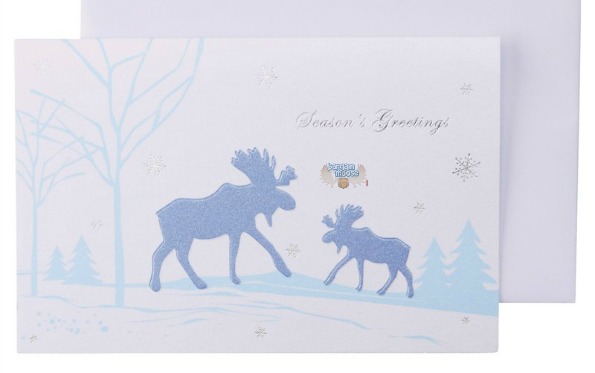 Chapters Indigo has up to 50% off social stationery, including holiday cards, which are 50% off. Chapters Indigo has also been offering free shipping with no minimum the last few days, so this is a great time to take advantage and order a very inexpensive box of holiday cards and pay no shipping fees.
I feel like sending holiday cards is a passing trend, which makes me so sad, because it is nice to hear from those who care about you. Sending cards is not the easiest thing, it takes time from your day and a stamp (which is going up), but think about how the receiver of your card feels knowing you are thinking about them at Christmas. I love getting cards, although each year I get fewer and fewer and I honestly don't believe it is because I'm liked less. But you never know.
Chapters Indigo has a multitude of styles of cards from the cute to the classic to the embellished. Here are a few of my favourites:
Don't think that it is too late to get and send cards. Chapters has super quick shipping and if you do them that night and get them out you have a chance of getting there by Christmas!
(Expiry: Unknown)