Chapters Indigo Canada: 25% Off Yurbuds Headphones Today Only!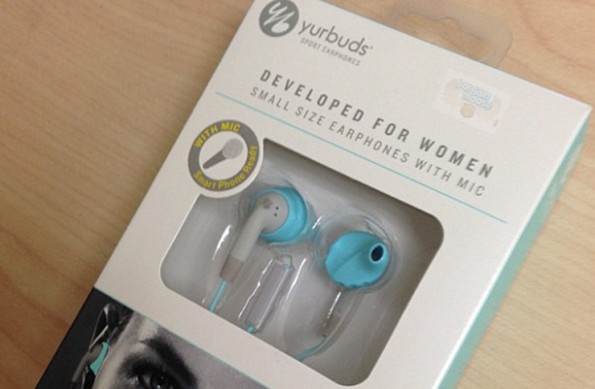 We all know Chapters for their huge catalogue of books, but this time around the bookstore giant brings us a different kind of offer: get a 25% discount on all Yurbuds headphones. The discount is for today only, so go now before time runs out!
The Yurbud earbuds sets have all been designed for use during physical activity, form running and jogging to any sport you can think off. They have many awesome features, including:
Water and sweat proof
Lock in place so they don't fall off
Have specific models available to fit in smaller ears
Are comfortable to use for long periods of time
Have fantastic sound quality and don't drown out ambient sounds, keeping you aware of your surroundings
They're also more than just good buds, as every model comes with integrated and similarly waterproofed microphones, so you can take your calls during your jog or use voice commands on your music player or cellphone. The Yurbud product line is compatible with iPods, iPads, iPhones, Android and Blackberry devices. In theory, as long as your device is waterproof, you could use it with them even for swimming, something I've only been able to do a few times in my life.
I'm not one to go out jogging or running, but I do go to the gym frequently and if there's one thing that annoys me to no end (aside from over-enthusiastic trainers), it's having my earbuds fall off in the middle of my cardio. I lose my rhythm and end up way more tired because of it. More than once, I almost lost my balance trying to keep running and maintaining the rhythm and proper breathing while fidgeting with the buds. It's because of this that I understand the value of sporting earbuds that stay in place.
So, how good is this offer on Chapters? Well, you can get the Yurbuds Ironman Inspire Pro set for just $45, which goes for $60 on both Amazon.ca and Bestbuy.ca. As I'm writing this, a few of the available models on Chapters are already out of stock and with this discount and the limited time, it's not really surprising.
Shipping is free on orders over $25, so most of these earbuds should ship to you for free!
(Expiry: 1st September 2014)