Chapters Indigo: 50% off Design Your Own Superhero Mask - Now $12.50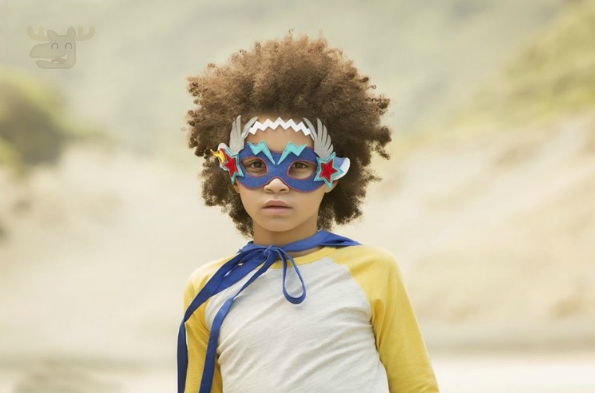 As Halloween is coming up, I have been looking for fun and fabulous Halloween costume ideas. I really like this Seedling Design Your Own Superhero Mask that was $24.95 and is now on sale for $12.50. This kit has all the essentials your child needs for building their own superhero mask. Receive free shipping of $25 or more, which would be just two mask kits.
This is super cool, right? The kit includes a felt mask, felt shapes, felt sheets, glitter glue, craft glue, and instructions to guide your child along their project. I LOVE the inclusion of sheets of felt so you can help your child cut out another few masks. That makes this kit pretty awesome when you can make more than one mask from it.
The only thing the mask kit doesn't mention is how to keep the mask on your head! However, a piece of string, left over shoe laces, and anything long and stringy should work just perfectly. Most people have that sort of stuff just lying around the house. I actually think I have two pairs of extra shoe laces right now.
I price compared this mask kit with the only other place I could fit it in Canada: Shop.ca. The mask kit costs $23.99 there right now. I also checked the original price on Seedling, where it retails for $19.99 USD. Amazon.com has a few on sale for $23.90 USD. Given that I couldn't find this kit discounted anywhere else, I am pretty pleased with this deal.
Of course, this makes an excellent Halloween costume idea. You can buy your child a cape and then let them design their own mask to match. This is a fun arts and crafts activity that they will use for pretend play and can wear for Halloween. It sounds like a win-win item!
As I mentioned above, shipping is free on orders of $25 or more. There are plenty of nice deals on right now, but you could always just buy two kits (great for more than one kid) and get free shipping.
(Expiry: Unknown)