Chapters Canada: B1G1 50% Off All Meri Meri Party Collection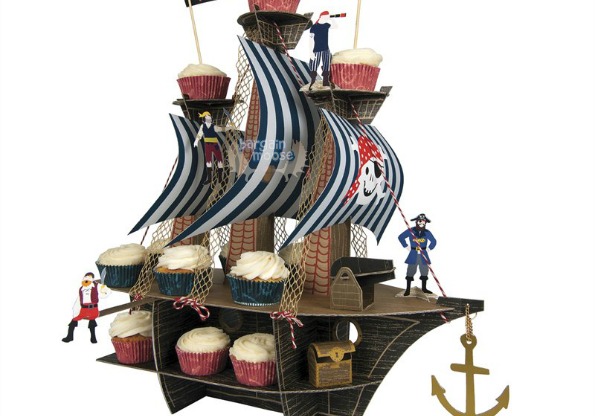 Buy one, get one 50% off the Meri Meri party collection at Chapters.
If you are planning a party or doing some baking any time soon, this sale is for you! I'm always planning a party, considering I have three boys born in three different seasons, plus my husband in the other season. On top of that there is Halloween, Christmas, Valentines Day and just whatever reason I need to have a party (I don't need a reason). I absolutely love themed parties, and the themes available from the Meri Meri collection are pretty cool. I don't bake much, but my husband does, and I love to give his baking as a gift. I could dress it up really nicely with some of these items. You could shop this collection for a while, the list is long! Everything is very tasteful and elegantly themed. You should hurry it up though, because some of the best items have already sold out.
For a simple way to dress up homemade cupcakes for a baby shower, check out this cupcake kit. $12.95.
If you are having a pirate party, they have so many great items items, like these party hats. Buy them with something else (like the cupcake kit) and get them for $5.48, was $10.95.
There are quite a few mix and match items, and if you were planning a carnival-themed party, these invitations are cute: $14.95. Match them with these cupcake boxes, which are perfect for taking home the goodies. They were $9.95, but you get them for $4.98 when you buy the invitations or another item with them.
Shipping will be free when you spend $25 or more.
(Expiry: 19th August 2013)