Chapters Canada: 75% off Large Flat Purse - Now $7.50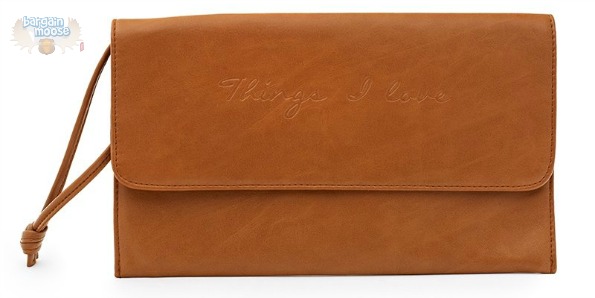 Chapters Canada is one of the best places to go for hot deals. Right now they have this large flat purse in camel colour on sale for 75% off. Originally $30, the purse is discounted to $7.50.
One reviewer said:
This purse is quite lovely. Although the description claims it has a zipper closure, it is just a snap button. Either way, a great buy. The back is just plain and made of the same material as the front - in case you, like me, were wondering since there are no pictures. This is a nice and light clutch, made with a soft material!
It certainly is a really good price - people pay $7.50 for fancy coffees these days! For the same price you can get a lovely new purse. The lilac colour is already sold out, but the camel is still in stock as of this moment. I like that it says "Things I Love" on the front of it.
Expiry: Unknown