Canadian Deals: Bookcloseouts Fiction Books - 50% Discount On Everything!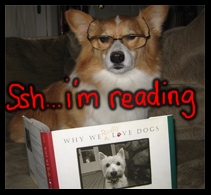 I just got an email that Bookcloseouts.com are having a Black Friday and Cyber Monday sale!! They have over 20,000 titles in their fiction book catalog, which are already at reduced prices. The sale means they will reduce these by a further 50%! You can see all the reduced items on their website denoted by a black star by the book.
There are also various coupon codes which may come in useful to you, check these threads for details on free shipping, or extra money-off discount codes. When buying from this bookstore, I usually go through Dealguild Canada for a 7.5% cashback amount as well.
So whether you like a bit of Science Fiction like me, or you are more of a Harlequin lover… you should find something to suit you! Even if you are on the hunt for Christmas presents, you can't really go wrong with a book on a topic someone will enjoy.
In case you are not aware, Book CloseOuts is a Canadian website, but they do show their prices in US dollars. They are actually based in Thorold, Ontario.
Thanks for the doggie image sansanparrots!