Book Outlet Canada: 50% Off 50 Disney Titles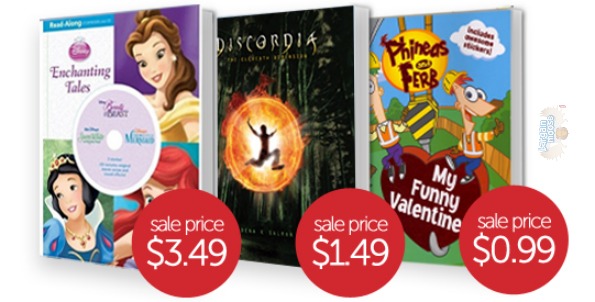 Receive an extra 50% off fifty Disney titles at Book Outlet Canada now.
You can really stock up on books for the kids during this sale.
Get 76% off the original price of Fairy Songs (Disney Little Pop-Up Songbook) that retails for $9.98, and is now only $2.49. If you want some classic Disney you can pick up Bambi The Magical Story for only $1.99 (retails for $7.99).
They have many books with really steep discounts, too. The following selection is over 80% off the original retail price:
Expand your child's library and enjoy very large savings at the same time.
Pay $3.99 base shipping and $0.75 for each book.
(Expiry: Unknown)