Book Closeouts: Extra 25 - 50% Select Books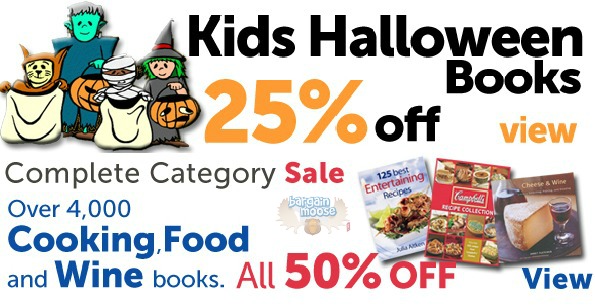 Book Closeouts has two specials on right now, get an extra 25% off Kids' Halloween Books, and an extra 50% off cookbooks.
There are some great titles like Bone Dog for $5.24 (orig $16.99), which talks about a boy losing his dog and then getting revisited on Halloween. For a younger audience try Corduroy's Trick-Or-Treat - perfect for preschoolers. Originally $5.99 the books is only $1.49.
Expiry: 10th, October 2012
I am a big fan of cookbooks! I totally want this 1 Dough, 100 Cookies book for only $2.49. The book works off the idea of one recipe and a hundred variations. Certainly something I would love! Master one recipe and have a lot of fun! The have a bunch of other books just like that, like this 1 Mix, 100 Cakes book.
Expiry: 17th, October 2012