Audible: Christmas in July - Free Trial & 8 Free Books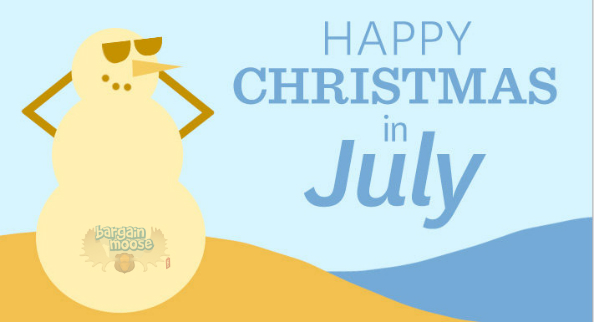 It's never too early for a Christmas gift from Audible! Sign up for a free trial, get a free book and get another free book on top of that!
I feel like I've been reunited with my love. I gave up my monthly Audible account almost two years ago in lieu of a yearly Audible Lite plan for $10/year. I only did this because I had so many books that I could just go back and start re-listening to them. You heard me. I had enough books in Audible to last me almost two years!
Recently, my wife had been sick in bed for days, so I offered to buy her a couple of books by one of her favourite authors V.C. Andrews, just so she could listen to them while she rested. Well, I got them and she didn't like them. I emailed Audible and they refunded the two credits, no questions asked. Now I'm back in the Audible monthly membership fold and I'm loving it!
The customer support guy even said he hoped my wife was feeling better. Over email there is no reason to make small talk because you don't need to fill in the silent spaces. And I've done this twice before. Once when I accidentally bought an abridged version of a book, and once when the content of a book was just terrible. Refunded my credit, no questions asked.
Even if they mailed you mean fortune cookie fortunes every time you contacted them for support, they'd still be the best because of the books. The best books read by the best readers. Audio newspapers, radio shows and lectures. They have more audio entertainment than you could ever want.
So, now that you know how awesome Audible is, go up and use the above link to sign up for a free 30-day trial of the gold plan. That is one credit (most books are one credit, a few longer ones are two) every month, and your first credit is free. You can cancel any time and the book is yours to keep.
If you don't want the monthly commitment, I suggest doing like I did and getting the $10/year lite plan. That way, if you ever want to pick up a book, you can buy it a-la-carte or you can switch back to a monthly plan for a while. What is almost better is that, as a lite (or any other) member, you get to take part in Audible's promotions like the one below.
That's right, it's already Christmas at Audible HQ, so they are letting all their members get seven - that's right, seven - free books.
One Man's Initiation
If This Isn't Nice, What Is: Advice for the Young
Holiday Sparks: A Story from Naughty and Nice
Homicidal
METAtropolis
The Story of Dr. Dolittle
Beethoven's Shadow
I actually originally thought I was one of the seven, so I chose METAtropolis because its concept intrigued me. Here is the description:
 A true audio original, METAtropolis was commissioned by Audible and performed by an all-star cast. And it's been such a hit with listeners that it has spawned a sequel, with a third installment in the works.
Even if the concept of an Audible commissioned book doesn't get your juices flowing, the other six books are all over the place as far as genre, so there is something for everyone.
(Expiry for Free Trial: Never)
(Expiry for Christmas in July: 1st August 2013)