77% Off Halloween Style Your Pumpkin Monster Was $9 | Now $2 @ Chapters Indigo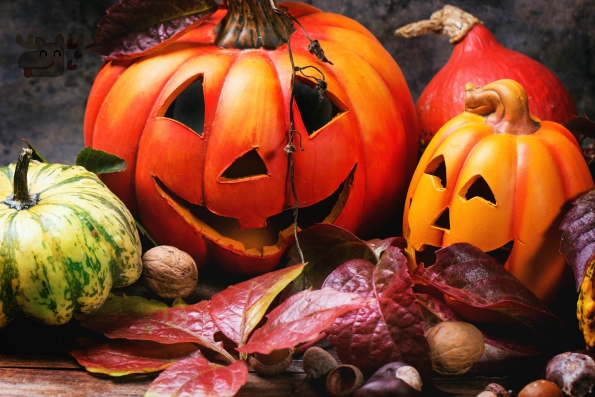 One of my favourite celebrations is coming up: Halloween. I love any holiday that encourages kids to dress up in costumes and have a lot of fun. Also, on Halloween we give candy to kids... it has got to be the best night of the year. As Halloween is less than two months away, I thought this Halloween Style Your Pumpkin Monster Kit would make a brilliant purchase at Chapters Indigo Canada. Originally $8.95, the kit is on sale for $2 each with FREE shipping.
There is one small catch: you must purchase a minimum of three. This is EASY as you may want to decorate more than one pumpkin or you can go in with friends or other family members who want a kit for themselves. At $2 as pop, even if you have to buy three, this is still a fantastic deal. All three kits will cost less than one kit did originally.
This kit lets you and your children turn your carving pumpkin into a monster! The kit comes with all sorts of different pumpkin decorations including hair, eyes, bolts, ears, and more. This is a great alternative to carving for children who are too young for that but still want to decorate their own pumpkin. Give them this $2 kit and let them have a blast making up their own monster pumpkin.
I could not find this product anywhere else, but it looks like a lot of fun to get your children in the spirit of the season. I always liked the carving pumpkin tradition - though my family never did it - and I like the pies that can be made with the pumpkins too - yummy. Get your child more involved in celebrating life this year with fun little activities for them - like this one.
Unfortunately, you must buy a minimum of three kits but you can easily use all those pieces up on multiple pumpkins or share the cost (all of $6) with friends. At such a great price with free shipping, I thought this was a great deal.
(Expiry: Unknown)