40% Off iHome Portable Bluetooth Speaker Just $40 & Free Shipping @ Chapters.Indigo.ca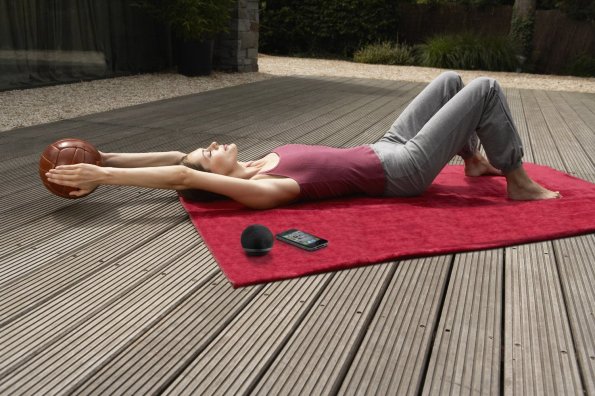 Do you find working out at home a lot easier with music? Now you can work out to your favourite tunes with the iHome Portable IDM8BC Bluetooth Speaker. Right now this speaker is on sale for 40% off the regular price, so you will pay $39.57 instead of $65.95. Chapters.Indigo.ca is currently offering free shipping with no minimum purchase, but this item exceeds their regular minimum spend threshold of $25 anyway.
The iHome Portable IDM8BC Bluetooth Speaker has never been priced this low before, and even though I already have a docking station I have added this nifty little sound system to my shopping cart. This spherical mono speaker is rechargeable and has a Bluetooth speakerphone that will sound great anywhere you are.
The speaker is said to have crisp sound that is perfect for music and more. It automatically pairs and links to your Smartphone via Bluetooth which is super simple and fast to set up. Once set up, you can wirelessly stream your favourite music from within 30 feet (or 10 meters) of your device. So if you are in the pool, you can have your $40 speaker near you rather than risk your $600 iPhone. I have dropped my phone in a pool before, and I would have much rather lost the speaker than my phone.
The iHome Spherical Bluetooth Speaker has a 2-in-1 USB audio to micro USB cable that is included for AUX audio if your device doesn't have Bluetooth, and you can use the same cord to charge this device via your computer as well. You can even use headphones if you want, but I am not sure why you would want to (kind of defeats the purpose of having the speaker).
This item is eligible for free shipping now and after their free shipping promotion ends, since it is over $25 anyway.
Moosers, what do you think of this speaker?
(Expiry: Unknown)