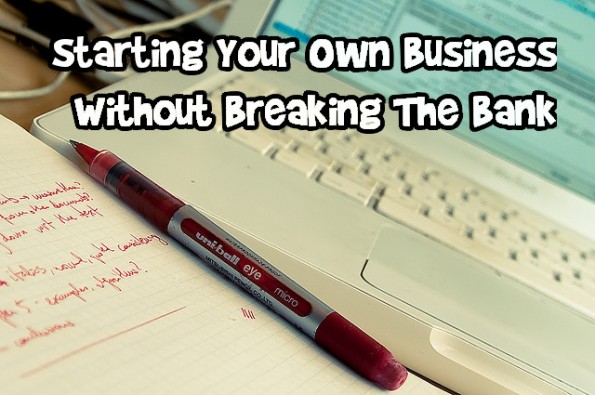 Starting your own business can be quite the daunting process. First, you might have to quit the job you have or work on the side. You wonder where and when you'll get income and if you'll actually go in the hole starting it. I actually quit a full-time job that I loved ten years ago to move across the province to be with my now husband. I started my own business and although I've put a ton of work into it, I've been really lucky to find paying work and keep myself afloat. Because my business is writing and editing, I didn't have a lot of start-up costs. If you want to start your own business, besides the product for your business, you are going to need tools to run your business.
Computer
The first and most important item for running a business is a computer. You may already have one, and that is great, but you might need more. Although I had a brand new Apple computer when I started my business, it didn't have Microsoft products on it. I could have bought them, but decided instead to have the capabilities of a Mac and a Windows computer, and to also have a desktop and a laptop, so I could work on the go as well. Laptops are not too expensive theses days and for basic functions, you can get one for under $500, like this touchscreen laptop. I'd like to invest in a tablet as well, as it is very portable and can help me run my business while I'm out with the kids or running errands. If I need to make a change to a document, I can easily do it while carrying the tablet right in my purse. I do like the larger 10" screens and this $300 Microsoft Surface fits the bill nicely.
Cell Phone
To run a business, you most definitely need a cell phone, so you can take calls about your business while on the go. A landline is also beneficial as the reception is clearer and you can get a dedicated line for your business. Rogers has deals for around $30 a month and upwards for lines that have fax capability as well.
Website
Speaking of being online, your business absolutely must have a website. If you aren't technical like me, there are many companies out there that build your site for you or offer templates for drag and drop functionality like Go Daddy. If you need any images for your website, you could buy a subscription to a company that sells images for use on websites like iStockPhoto, which won't cost you too much and will be worth the money you spend to make your website look professional. Bargainmoose has an exclusive coupon to get a discount on this service, which is always worthy to take a look.
Promotional Materials
You might not need to many promotional materials for your business - it all depends on the type of business and the type of exposure you need. The most important hard copy promotional item is a business card. I think everyone, even stay at home moms, need business cards. They are a great way to keep people remembering you and able to find you. I actually need to get on making these for myself! Vistaprint is fabulous for this, and sometimes they even have promotions on for free business cards with promo code! Watch for it.
Social Media
You should also take advantage of all free social media outlets to get your name out there, like Facebook, Twitter and Pinterest. Social media is so important to businesses today and the Financial Post wrote this great article on how to use social media to your advantage with your small business.
Bookkeeping
One thing I find daunting is the bookkeeping for my business. I was lucky to find someone who could show me how to invoice when I started, but I just have to be diligent in recording my invoices into a spreadsheet and recording all expenses and keeping receipts. For me, I rarely have receipts, but for those who do, you might need some kind of service to help you along. Quickbooks  is great for doing accounting online, including payroll if you need to do that. As always, check our Quickbooks coupon page first for coupons before you purchase online services. You may opt to get an accountant to do your taxes at year end, but I have always done my own business taxes, which has saved me a ton of money. Software like Turbo Tax for Home & Business is great, because they have lots of tips and tricks and easy navigation for entering in expenses, income and other relevant business items. And again, Bargainmoose has a coupon for that. Why wouldn't we?
Communicating
The days of spending a ton on long distance are gone. There are so many ways to communicate for free and with a lot of people. Here at Bargainmoose, we use Skype to communicate with varying groups in different departments of Bargainmoose. Because many of work remotely, this is an amazing and free way to talk to the entire group, or to individuals, at any time of day. We can call each other or just send messages, including attachments.
Bargainmoosers, what do you absolutely need to run your small business and how do you save money on it?
Photo Credit: Sergio Alvarez