Win An iPad Or Mabel's Labels $100 Gift (Bargainmoose 2nd Birthday)
17 August 2010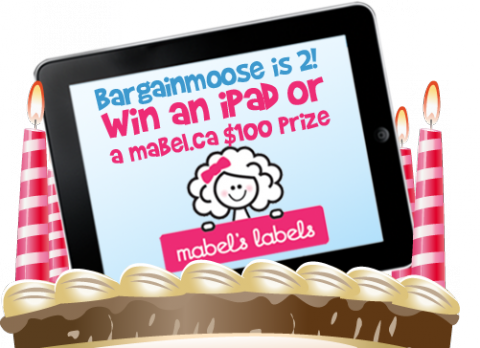 *** Expired ***
So it's the first of the daily Canadian contests on Bargainmoose. Today, we've got a juicy gift pack from Mabel's Labels Canada, as well as details of our coupon code too.
Click here to shop online @ Mabel.ca
Here is the prize for today, a Mabel's Labels Gift Pack which has a value of $100:
How to enter this contest:
First, go to Mabel.ca and find out what is the price of the Colourful Ultimate Back To School Combo. Leave your answer in the comments below, along with the magic keyphrase, "Mabel-tastic." This gets you one entry to win the Mabel prize pack.
How to get bonus entries:
Remember, entering today's contest also gives you a bonus entry to the super iPad contest!!
Rules: