Thrifty Store: Students Save 20% in September
31 August 2010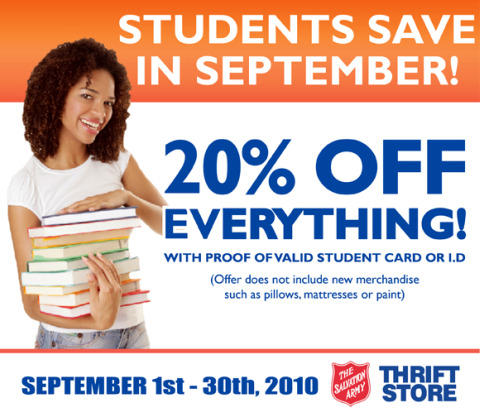 This is a nice promotion for all students or parents with students. If you present a valid student ID during the month of September, Thrifty Store will give students 20% off EVERYTHING* in store. It is that simple.
Thrifty Store can be really good for students on a budget, especially university students living away from home who need to pay not only for tuition and books, but living expenses such as rent, food, and clothing!
This promotion goes from September 1st - 30, 2010.
*The 20% discount excludes new things like mattresses, pillows, and paint.
More Back to school