Tees $4 & Up With 60% Off @ Back To School With Old Navy
28 July 2016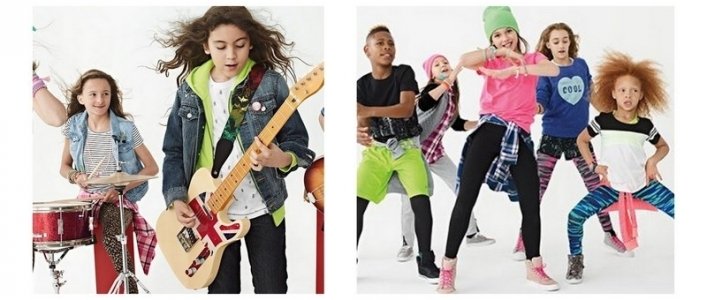 Old Navy loves spoiling our kids and our wallets. I think there's a method to their madness. They must know that if we save now, we'll only have more money to spend later.
Works for me! Getting the kids outfitted in Back to School Gear can be super pricey, but not during sales like these with prices of up to 60% off.
I'm guilty of laying out all of the back to school fashion finds on the couch, and texting my fam. the pictures of the clothes. They, on the other hand, text back pics. of their gardens and animals. (I need to start gardening, The animal pics? Guilty of sending a lot of those, too.)
You can get some excellent basic Tees for girls here, that start at only $3.50. I prefer the quality over very basic department store clothing. This is even less expensive, too.
Boys classic V-neck Tees start at $4 and these ones wash and wear super well. I don't have an issue with shrinkage of the Old Navy clothing line.
This is probably a sale not to be missed. Socks from $2? I'll bite on those. These socks are so long that they won't fall off in in the (Ssshhh!) you-know-what season while wearing you-know-what boots.
It's summer, after all and we can still purchase shorts, Tees and tanks for our kids, at great Back To School prices.
Shipping is free at Old Navy on orders over $50, otherwise starts at only $8.

(Deal expiry: Aug. 10, 2016)