Mabel's Labels Canada Promo Code: 30% Off Shark Labels
12 August 2014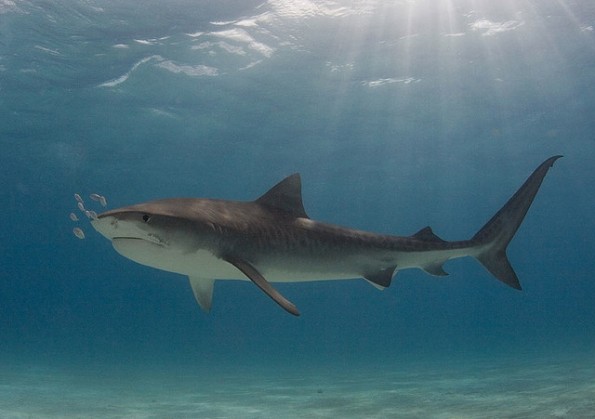 One very overlooked item in the mad dash to back to school is labels. Don't forget to get these very important additions to your back to school shopping. In celebration of Shark Week, Mabel's Labels is offering 30% off all shark-infested labels with promo code.
Click here to shop @ Mabelslabels.com now
Coupon Code: JAWS
Discount: 30% off
Expiry: 16th August 2014
After getting my three boys their backpacks and new school shoes, plus school supplies, I immediately went into my drawer for my labels to label everything. I want nothing lost if I can help it. While I still have a not too bad stock of labels, I still have lunch items and outerwear to label, so I may run short. This deal from Mabel's Labels might be perfect for me. My boys I love sharks so they won't mind seeing sharks on their labels.
The shark labels are actually really kind of eye-catching. I like the colours of grey and aqua and blue and there is just that little ferocious shark in addition to whatever title you put on your labels.
I personally like getting a large set of labels, with a little bit of everything. Sometimes you need large ones, sometimes you just want smaller ones. The Big Kaboodle has so much to choose from including 12 shoe labels, which are great because they come with a sort of cover that covers the label so the writing doesn't rub off with the sweaty feet of your children. Too bad it can't get rid of stink of their feet after wearing them all day. That whole set is regularly $48, but when you take 30% off by choosing the shark set, you'll pay only $33.60, with a savings of almost $15.
If your child has an allergy and you need the school to be aware of this, I would definitely label what you can and these allergy alert labels are perfect for that. You can get the little red shark on them, which I think is perfect for this type of alert. These usually sell for $21, but add the coupon and pay only $14.70 for 24 labels.
Shipping is also free on whatever you buy. If sharks aren't your thing and you want a different design, you could also try our exclusive 5% off coupon for Mabel's Labels, located in the forum.
Photo credit: Willy Volk