Updated: Sep 21, 2016
Lavish & Lime Coupon Code: 30% Discount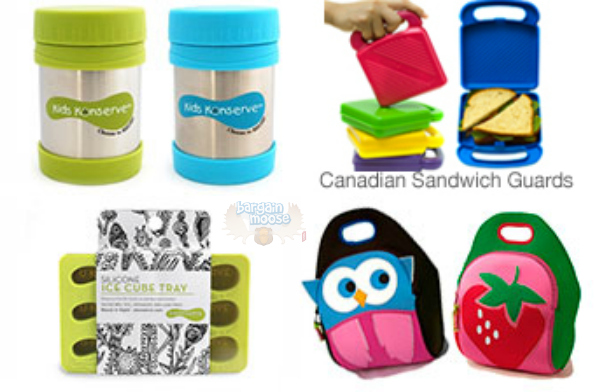 Lavish & Lime Canada has released a coupon code for 30% off all regular priced items in time for back to school shopping.
Click here to shop @ Lavish & Lime now
Coupon Code: BACKTOSCHOOL
Discount: 30% off regular priced items
Expiry: 22nd August 2014
I have been looking for the new flip top or straw cap for the Lifefactory glass water bottles. I already own two of these water bottles with the regular screw caps, but they are somewhat annoying to drink from so the new flip cap would be far better. While Lavish & Lime does not sell the caps separately, you can buy the Glass Water Bottle - flip cap grass green 450ml for $26 retail. Use the coupon code above and the price will drop down to $18.20. These bottles are cool for a couple reasons. They are healthier than plastic because they do not leach chemicals. The Lifefactory bottles also hold up well to dropping.
One of the banes of my kitchen is zip-lock bags. We seem to use a lot of them even though I try hard always to use reusable containers. I hate throwing out plastic bags all the time. This RuMe Reveal Zippered Pocket might be a step in the right direction. I can use it to store everything from cosmetics to food (not at the same time). The bag is made of polyester and washable. It also retails for an affordable $7, which comes down to $4.90 after coupon code.
Would you like the cutest lunch sack ever for your child? This Big Apple Buddies Lunch Sack - doggie is about the cutest thing you can get and will certainly encourage kids to bring their own lunch (and not lose it). Originally $22, pick up the lunch bag for just $15.40.
I am a big fan of tea. Our own tea cupboard is so overflowing with tins and bags of tea that we can barely close it some days. I ran across The Tao of Tea - Honeybush 4oz tin for $12.50 that sounds delicious. I remember plucking honeysuckles when I was a child and nibbling on them because my mind said, with a name like that, they should taste good. This tea is rich in Iron, Potassium, Calcium, Copper, Zinc, Sodium and Vitamin C. After coupon code, pay just $8.75 for 4oz of tea.
Shipping starts at $7 and depends on where you are located.
Get this and other Lavish & Lime coupon codes on the forum.
More Back to school