How Do You Solve A Problem Like... Getting Them Out The Door In Time For School?!?
21 July 2016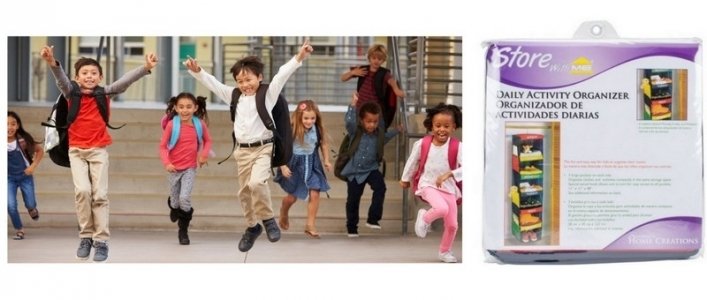 I don't know any parent who is looking forward to the back to school rush during the mornings, this fall. No matter how prepared you try to be it can be quite chaotic and even stressful for younger ones who are used to the lazy days of summer.
One idea my friend has successfully implemented in getting her daughter out the door in time for school, is making use of a hanging daily activity organizer. Her strategy is quite simple.
Every time she folds the clean clothes from the dryer, she gets her daughter to help sort out her own clothes into piles of 5 full outfits that she can wear to school each day for the up-coming week. Full outfit with socks, underwear, shirt, pants, belt, hair accessories, etc. This promotes accountability and organizational skills get a boost, too.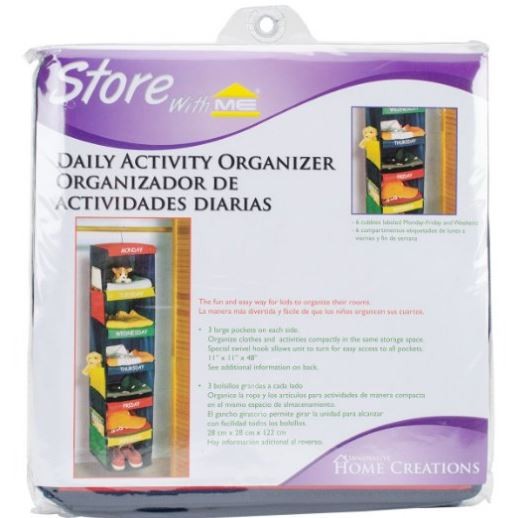 Additional items such as 'show and tell' items, school field trip parental forms, Scholastic book orders and more can also be placed in the organizers for the day of the week that the item is needed for school.
By having everything ready to go in one spot, it cuts down on a lot of wasted time looking for clothing and accessories.
An ideal organizer for this would be the Daily Activity Organizer 6 Cubbies, by Innovative Home Creations. It ships and sells from Amazon.ca Marketplace seller BIC Warehouse and is selling for $20.00 with free shipping. (Shipping will take a few weeks, for myself the date this will arrive shows as between Aug. 5 - 12th.) This particular organizer has the days of the week listed on it, with one cubby for each week day, and one cubby for the weekend.
Shipping: Free (Fulfilled by Amazon Marketplace Seller BIC Warehouse.)
(Deal expiry: Unknown)