Updated: Sep 21, 2016
Back To School Shoes From $22 @ Toms Canada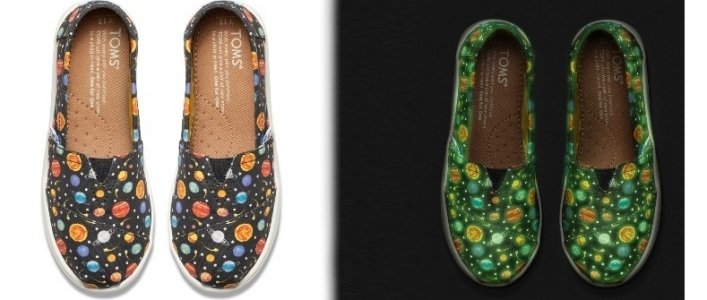 If you don't already own a pair of TOMS, then you are missing out. Not only are these shoes incredibly comfortable, but they are also affordable. This is a great time to stock up on a few pairs for the kids for Back To School - or even snag yourself a reliable pair of slip-ons. Right now you can get an extra 15% off with the code JULY15OFF at the check out - which puts sale items as low as $22 (up to 80% off).
TOMS shoes has to be one of the most comfortable footwear brands too. You can get a comfy pair of slip-ons for a superb price during this sale - so why not?
My kiddo has more shoes than the rest of the family I think. Some mornings I spend way too long digging in the closet trying to find a pair. The Glow in the Dark Toms will solve that problem! These Glow in the Dark Planets Tiny Classics and Youth Classics are just the thing. The kids will love the pattern, and the planets glow in the dark. The youth shoes are on sale from $45 down to $33.75 - and with the extra 15% off you'll pay just $28.69 and the tiny classics will cost you $23.01.
There are oodles of options in the sale section - so have a browse and pick your poison. These shoes will be grand as indoor or outdoor shoes for school or even just as something comfortable to wear for the rest of the summer.
Get free shipping at Toms.ca when you spend $65 or more.
(Expiry: 29th July 2016)