Fruit Lunch Bags $10.39 USD @ Firebox
1 September 2017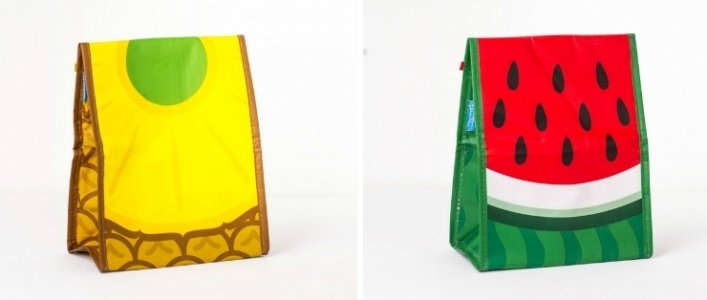 The kiddos are heading back to school - and we all know that one lunch bag won't last them the entire year. I had to grab one of these Fruit Sandwich Bags for the kids (or for me, I'll never tell). They are available at Firebox.com for $10.39 USD.
You can choose between Watermelon and Pineapple - but why not have both? These bags are spacious yet fold down to basically nothing for easy storage.
For those of you that work in an office - a lunch bag this bright is going to guarantee that people notice if someone attempts to steal your lunch.
Shipping from Firebox.com is going to run you about $4.12 USD for one lunch bag.
More Back to school