Dealfind Canada: $29 For A Pure Water-Resistant Hooded Backpack
6 September 2013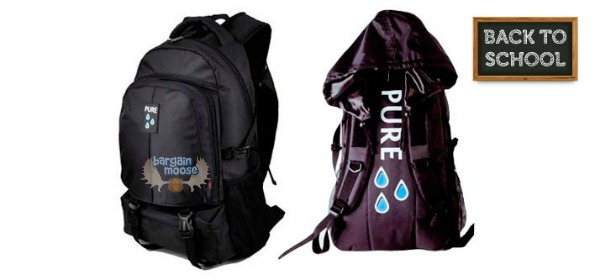 If you are still looking for a backpack, Dealfind has a great deal on a Pure water-resistant hooded backpack. Pay only $29 plus $10 shipping, was $82. The link below will take you to the Dealfind site, you'll have to do a little search for this backpack.
What's awesome about this backpack is that you don't need to carry a raincoat or an umbrella. Your backpack has its own hood for your head. When it rains, your hair and the items in your backpack will be protected by the high-quality waterproof nylon. The bag itself will come packaged in another drawstring bag, which can use for whatever you like. I think it would be great for wet clothes or gym shoes inside the bag.
Your bag is also full of handy compartments, making this a great backpack for school, gym or work.
You can buy unlimited bags for yourself or as gifts.
(Expiry: 8th September 2013)
More Back to school