Cafepress.ca Coupon Code: 45% Discount This Weekend!
2 August 2014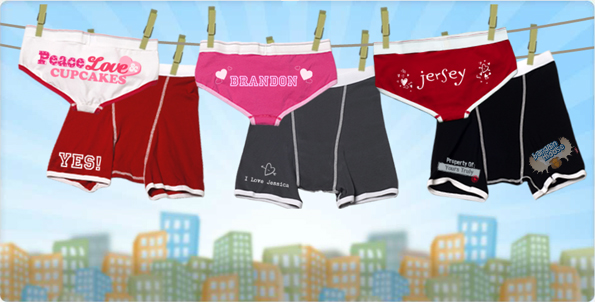 This is one of the highest coupon codes I've seen from Cafepress in ages… usually they release codes of around 15% to 25%. This time, they're giving out a code for a 45% discount this weekend, so I thought it was definitely worth mentioning here on Bargainmoose. Here are all the details:
Click here to use the Cafepress coupon code online now
Coupon Code: BIGTHANKS
Discount: 45% off
Expires: 3rd August 2014
If you're only ordering a t-shirt, you'd be safer using the Cafepress coupon code THXTEE which gives a 50% discount. The 45% code is good for everything else on site.
What To Buy – Mooses!
Lately, my family seem to have been buying me some moose themed merchandise… I can't imagine why. I think I'd wear this Cartoon Moose Antlers Organic Cotton Tee which is priced at $36.50. The THXTEE coupon brings it down to only $18.25. I quite like this Vintage Moose Shower Curtain which is $56.50, or drops to $31.08 with the BIGTHANKS coupon.
What To Buy – Personalised?
If you have any family birthdays, anniversaries or special occasions on the upcoming calendar, consider some of the personalised merchandise on Cafepress. If you'd been planning on making any of the personalised items from the Cafepress store, now would be a good time to do so. My mom is 69 years old this month and I hope to get her something special. Do you think personalised underwear would fit the bill? That's what I have pictured in the image above – they're the different designs you can choose from.
Note on Canadian Shipping, Customs & Duties
Shipping costs depend on what you order and where you live. Even though Cafepress.ca is hosted on the DOT CA domain, this doesn't mean they necessarily ship from within Canada. I actually emailed customer service last week to confirm this. They stated that they've got a new Canadian partner which prints some products in Canada, but not all products. There's a small chance that you may have to pay extra customs and duties at your door if the product you choose happens to be shipped from outside Canada. Just keep this in mind when you are placing your order. However, this 45% coupon code really covers you – it's a great discount amount and will offset any potential extra fees in the end.
More Back to school