Beats Solo 2 On-Ear Headphones Were $220 | Now $148 & Free Shipping @ Microsoft
19 August 2015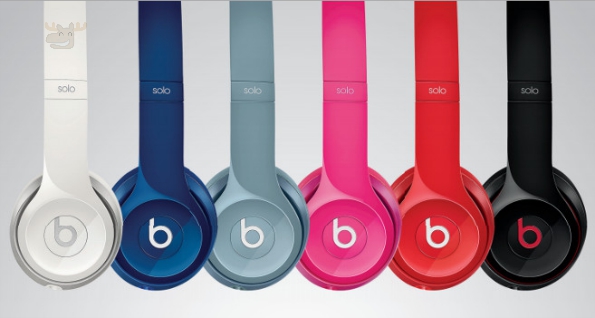 Headphones are one of my major technological loves and I know a lot of people who would agree with me just based on the brand name headphones they are sporting. Beats are in major demand but they have a pretty high cost associated with them usually. However, Microsoft Canada has just discounted a couple sets of Beats Solo 2 On-Ear Headphones from $219.99 down to just $147.99 with free shipping. Trust me, their price cannot be beat!
I totally spent my headset quota for the month already, but this is a fantastic deal that you should not miss. I price compared these headphones with other online retailers where they cost:
$219.95 @ Apple Canada
$186.95 @ Chapters Indigo Canada
$189.99 @ Best Buy Canada
$197.42 @ Staples Canada
$219.94 @ Walmart Canada
While a few other companies have this headset on sale (Chapters, Staples, and Best Buy), their discount is far smaller than the discount at Microsoft. If you were to buy the headset at Chapters, which is the next lowest, you would still be paying nearly $39 more than you will at Microsoft. Essentially: Microsoft's price is the best price by a long shot.
Only Pink and Blue are available in this Microsoft Canada sale. For those wondering, this is the Beats Solo 2, which was just recently released as an upgrade to the original Beats Solo. This is not the wireless set (those cost like $100 more), but the wired version. The Beats Solo 2 headphones have been redesigned to improve sound isolation and be more comfortable on your head. Dr Dre knows his stuff, and this headset features a deeper bass.
Since there are no reviews on Microsoft Canada, I borrowed one from Walmart:
Beautiful design, lightweight, comfortable,folds over and fits into a pouch that comes with it. My biggest thing is quality bass sound and I was not disappointed. Worth the extra money for a good sound experience.
I am pretty sure you will enjoy these headphones if you have the money to splurge on them. At $72 off their original price, I hope they will make some of our Moosers very happy.
(Expiry: Unknown)