Updated: Sep 21, 2016
Back to School Cool -- 25% off Adidas & More @ Sport Chek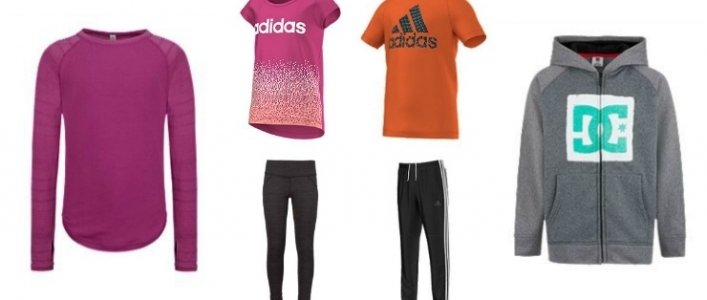 Send the kids back to school in cool brand names from Sport Chek at 25% off! Brands like Adidas, Diadora, DC and Firefly for boys and girls are on sale right now. No promo code is needed; all sale prices are marked. Easy as A-B-C.
For the girls, I like this Adidas Wardrobe Humble Full-Zip Jacket and wish they had it in my size! It's marked down to $33.74. I love the big funnel neck. Another full-zip option is this Adidas Athletics Hoodie in a pretty soft teal. It's down to $44.99. Either could be paired with these Diadora Ultra Soft Tech Tights for just $28.49, or these fun Firefly Granby Leggings for $20.24, for a sporty, stylin' outfit.
There are a ton of options for the boys, too. This great Adidias Team Canada Essential Hoodie is on sale for $41.24 and this DC Spray Tan Full-Zip Hoodie is cool, as well, despite its rather odd name. It's just $35.99. Pair either with these DC Twill Spinster Pants for $31.49 or or some comfy Adidas Essentials Woven Pants that are down to $37.49.
Sport Chek is currently shipping all orders free of charge--a wonderful bonus!