Back to School Clearance @ Well.ca
12 September 2016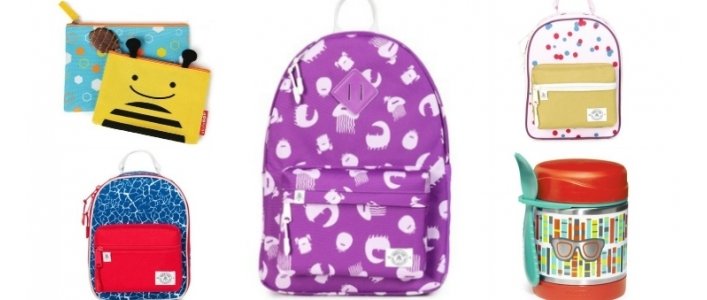 Now that everyone is back into the swing of things, you may have noticed something missing from all that back to school preparation you did. Perfect timing for Well.ca's back to school clearance where prices are as much as 50% off.
Even Skip*Hop has been clearance priced! Water bottles are down to $6.99 from $9.99 while Insulated Lunchies that were $19.99 are now $13.99 and backpacks are $9 off at $20.99.
Crocodile Creek bottles that were $11.96 are now just $7. Also by Crocodile Creek, you can find Insulated Food Jars for $10.
If your kiddo (or their homework) has already destroyed a backpack, get one that will last at 50% off! Parkland Bayside Backpacks were originally $39.96 but are now down to just $19.96. Parkland Lunch Kits are also half-price at $15.
Usually excluded from sales, there are a couple of cute lunchboxes by The Honest Company that were $36.96 but are now on sale for $22. I wouldn't mind the Confetti Hearts for myself and there's a colourful Leopard print, too.
Fabulous IRIS Barcelona Insulated Food Jars have also been marked down. The 350 mL jars that were $26.96 are on for $16 and the larger 500 mL size is down to $18 from $29.96.
Well.ca ships orders of $29 or more free of charge, otherwise, delivery is $5.95.
More Back to school