New Coupon Rewards @ Pampers Canada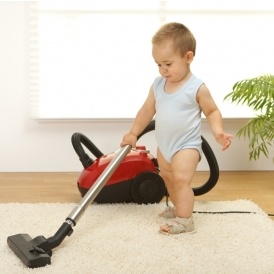 Now you can redeem your Pampers Gifts to Grow Rewards Points towards a discount on your next purchase! This may be the best thing since sliced bread. There are three new coupons available, and you can redeem one of each coupon just once per month per account.
Also, right now you will earn 3X the amount of Pampers Gifts to Grow Rewards Points when you redeem your codes, but this doesn't work on freebie codes.
The three coupons available to redeem right now are:
$10 off Pampers Diapers or Pants - 1300 points to redeem
$5 off Pampers Diapers or Pants - 700 points to redeem

$3 off Pampers Diapers or Pants - 500 points to redeem

I wish they had coupons for wipes though. While my son is potty trained and has been out of diapers for months, I do still buy the wipes for my car and kitchen. You never know when you need to do a quick clean up of their face or hands... or bottoms!
These coupons can be used towards any size and type of Pampers product. The only down fall is that the coupon comes by mail and can take four to six weeks to arrive. The coupons will expire on June 30th, 2018 - so you have plenty of time to use them.
Photo credit: Aqua Mechanical
If you like this, you may like these...