Blurb Coupon Code: 30% Off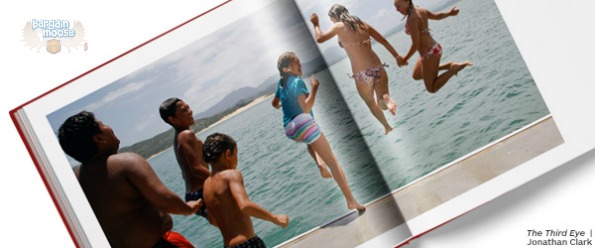 Blurb.com is one of my favourite 'self-publishing' websites: I made a book of poems through them and the quality was great! Right now they are offering a substantial 30% off coupon code for their work.
Use the following:
Discount: 30% off
Coupon Code: SOAKED
Expiry: 28th, August 2012
One of the cool things I haven't tried yet, is Blurb lets you publish your book, as an eBook too. Something I have got to try.
Now a few fine print things that matter:
Maximum discount is CAD $150 off product total
Valid for printed books
Valid for first-time customers only
One-time use
I know someone who is making me a cookbook (yay!) of some of my relatives' recipes. If she is making a standard landscape book in a soft cover with normal paper the book starts at US $19.95. This coupon will reduce that cost down to $13.97. Though I'm not sure she will be finished in time, this would be a great coupon to use as she has never used Blurb before (more Blurb Promo Codes here).
Last time a 30% off coupon from Blurb occurred, Mooser Mike saved $17, and I saved $9.54.